Preventing equipment, stock deliveries and other goods from being damaged by the weather as they're being loaded and unloaded can be challenging in the wind, rain and snow.
But our loading bay canopy systems enable hospitals to go about their daily operations, without being hampered by the weather.
What's more, hospital loading bay canopies also keep hospital staff protected from the elements, while our post-free loading bays provide shelter with minimum obstruction.
Delivered using our bespoke design, manufacturing and installation service and based on our industry-leading site-specific calculations, our loading bay canopies are engineered for purpose and designed to last.
Gallery
Our hospital loading bay canopy systems help staff do their work all-year round without being affected by the weather. Take a look at these hospital load bay examples.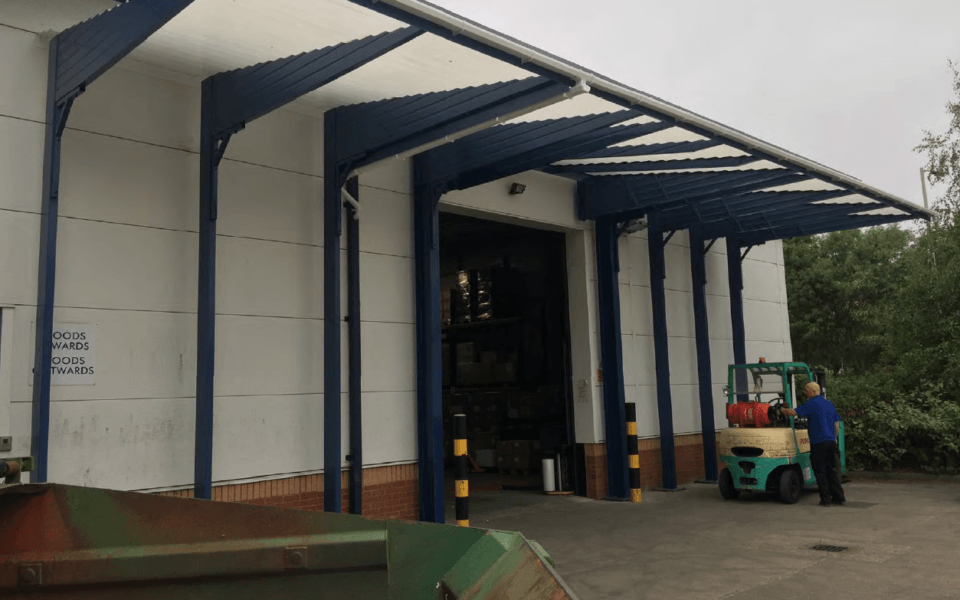 Case Studies
View our case studies and see how our canopies are helping so many organisations get more from their outdoor space.
See results
Available Systems:
Connekt
Our Connekt canopy system is a modular system and can be any length – you can even add to it in the future. It is highly versatile and hugely popular, with no limit to how it projects. It is suitable for all outdoor areas, and the cantilevered option is 100% self-supporting.
View system
Download a Brochure
For more information about our canopies and the options available to you, download our brochure.