Protect patients, staff, visitors and other car users from the weather as they make their way to and from their vehicles.
Our car park canopy systems are designed to provide protection from the weather all-year round – from the icy grip of winter, to the heat of summer.
When they're not being used to protect people from the bad weather and preventing frosty windscreens from forming, they effectively act as a shield against the sun's harmful rays. Coated with a Melinex gel, our car canopy roofs reduce exposure to UV light, helping prevent car temperatures from rising.
Gallery
Highly effective in the summer and the winter, our car park canopy systems protect drivers and their vehicles from the weather all-year round. Take a look at these examples.
Case Studies
View our case studies and see how our canopies are helping so many organisations get more from their outdoor space.
See results
Available Systems: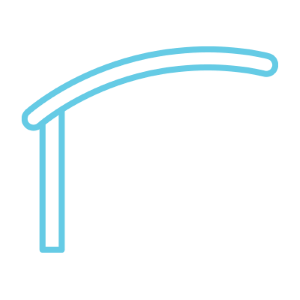 Italia
Our Italia canopy is sleek and highly attractive, looking really contemporary with its aluminium structure and silver shine finish. It is available with a curved, flat or angular roof, and is available in 5 different models – The Monza, The Sienna, Verona, Livorno and Salerno.
View system
Download a Brochure
For more information about our canopies and the options available to you, download our brochure.