Covered walkways provide shelter from building-to-building, so you don't have to worry about being drenched in the rain, blown about by the wind or slipping and sliding about in the ice or snow.
Tailored to your requirements using our bespoke design, manufacturing and installation service, our covered walkways are created with one thing in mind – to 100% meet your needs.
And thanks to our industry-leading site-specific calculations, we can guarantee your canopy is the right solution and withstands the test of time.
Exceptional quality
Made to the highest standard, using only the best quality products and materials, our freestanding and wall-mounted outdoor covered walkways are used far and wide.
From protecting staff and visitors from the elements as they enter and leave buildings, to making sure students stay dry as they make their way to and from lessons.
Case Studies
View our case studies and see how our canopies are helping so many organisations get more from their outdoor space.
See results
Gallery
Our wall-mounted and freestanding covered walkways are used in all sorts of different settings to provide much-needed protection from the weather. Here are some examples.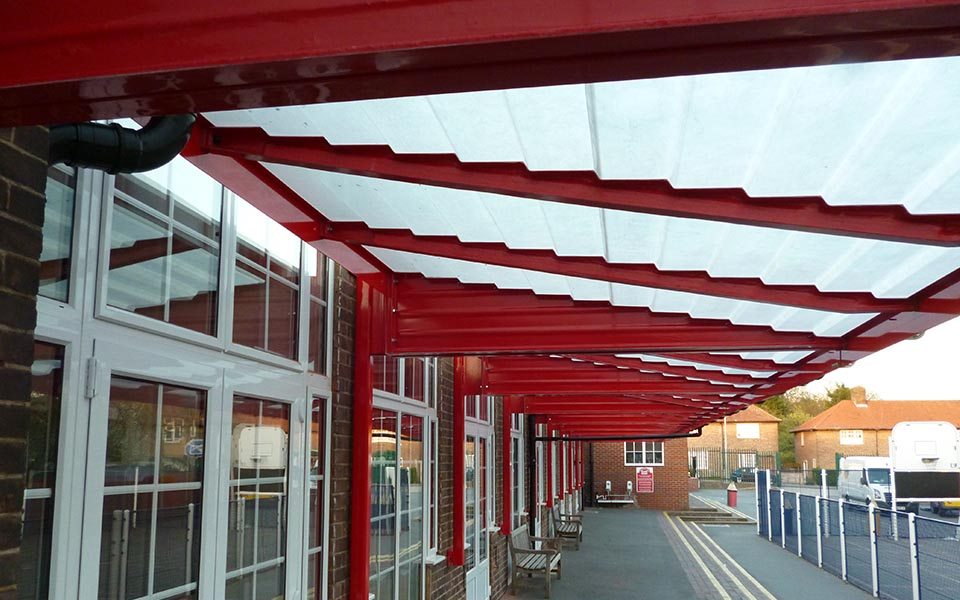 Download a Brochure
For more information about our canopies and the options available to you, download our brochure.
Browse by product
Want to find out more about the types of canopies we manufacture? You can view our extensive range product-by-product.
Find products
Browse by sector
Explore the options for your school, restaurant, hospital or business by browsing through our products sector-by-sector.
Find your sector