Connekt: The highly versatile obstruction-free canopy
Connekt is a modular canopy shelter that's one the flagship systems within our extensive product range.
We've been manufacturing and installing this particular canopy since we first started out to help our customers:
Create sheltered areas that can be used in all seasons – from outdoor learning and play zones to covered walkways and entranceways
Get more from their outdoor space
Obstruction-free shelter
Hugely versatile, there's no limit to how long our Connekt canopy shelters can be or how far they project. They are also freestanding, which means there are no supporting posts, creating fewer obstructions and providing maximum free space beneath them.
Suitable for all types of outdoor areas, Connekt is made from Glass Reinforced Plastic (GRP), meaning it's maintenance-free, as it doesn't need to be painted or cleaned. It's also available in a wide range of colours and can be colour-matched to any RAL code. And, as well as providing shelter from the wind, rain and snow, Connekt's Melinex gel-coated roof protects against the sun's harmful UV rays.
The Connekt Umbrella system
We also provide a freestanding Umbrella canopy within the Connekt range, which features a single central post, maximising the sheltered space it provides. Like the rest of our Connekt products, the Umbrella can be colour-matched to a specific shade, is made from GRP and features a Melinex roof.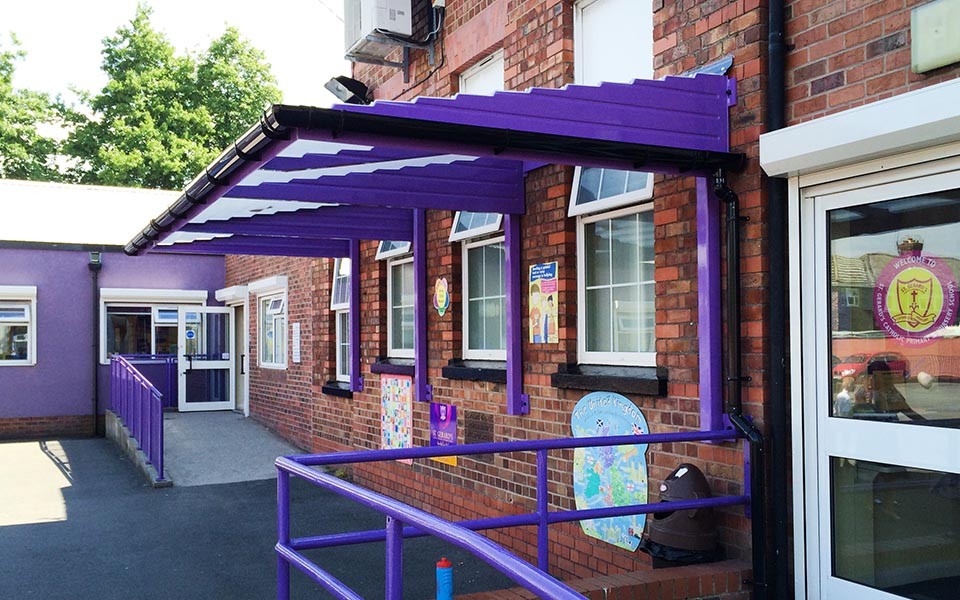 Related Sectors
We've installed thousands of Connekt canopy shelters for multiple organisations across multiple sectors.
Case Studies
View our case studies and see how our canopies are helping so many organisations get more from their outdoor space.
See results